The Spring Meetings of the IMF and the World Bank, April 2001
By Peter Willetts, Professor of Global Politics, City University, London.
---
This graph is referred to in an expanded web version of an article published in the Social Development Review, Volume 5, Number 2, June 2001, pp. 25-26. The review is published by the International Council on Social Welfare.
To return to the text of the article click here
---
Progress towards reducing child mortality rates by two-thirds between 1990 and 2015.
Note: an improvement of two-thirds over twenty-five years requires an average reduction of about 4% per year.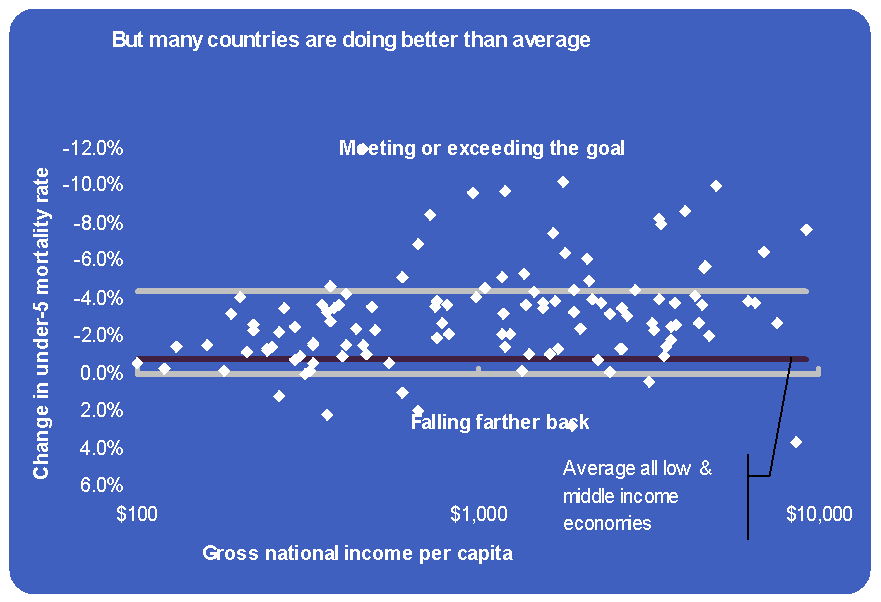 Source: World Bank, Development Data Group.
---
Copyright Peter Willetts, 2001.
The text of this website is subject to Copyleft - it may be freely used provided that the author and the website address are cited.
Page created on 23 August 2001.