Long distance cycling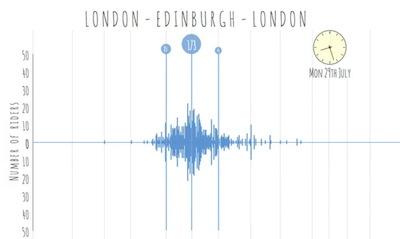 What happens when 1000 cyclists ride from London to Edinburgh? And then back again. In just four days.
Visualizing risk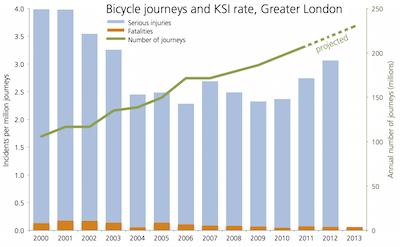 How do you visualize risk associated with cycling that reflects the tiny probability of incidents?
One-year time trial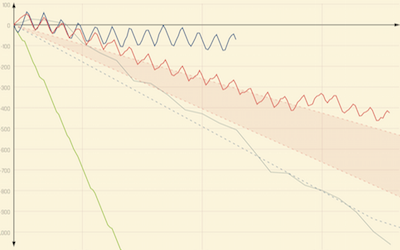 In 1939, Tommy Godwin rode 75,065 miles on his bike. In 2015 three riders try to break this world record...