FDI World Dental Federation
Website: http://www.fdiworldental.org/
Category: Health
Year of Foundation: 1900
Location of Foundation: Paris, France
Location of Headquarters: Geneva, Switzerland
Brief Description: FDI World Dental Federation aims to: 'be the worldwide, authoritative and independent voice of the dental profession; ... promote optimal oral and general health for all peoples; ... promote the interests of the Member Associations and their members; [and] ... advance and promote the ethics, art, science and practice of dentistry.' (Source: www.fdiworldental.org; accessed 1 February 2010).
Founding Rationales:
In its initial constitution adopted in Cambridge in 1901, the objects of the Federation were defined as: 'a. The preparation of meetings and international dental congresses; b. To maintain and strengthen the ties that bind the national societies to each other; c. The organization of such Commissions as it may deem necessary to create; d. In a general way to promote the organization of bodies that will contribute to the advancement of odontological science throughout the world.'
Source: John Ennis, The Story of the Fédération Dentaire Internationale (London: Fédération Dentaire Internationale, 1967), p. 193.
Evolution of Membership: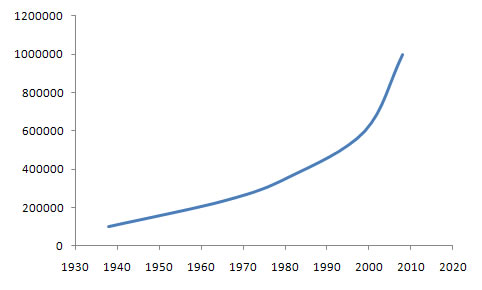 Sources: HIO; YIO; EAIO; www.fdiworldental.org