International Alliance of Women (IAW)
Website: http://www.womenalliance.org/
Category: Women's
Year of Foundation: 1902
Location of Foundation: Washington, DC, USA
Location of Headquarters: Vienna, Austria
Brief Description: 'The International Alliance of Women (IAW) is a non-governmental, feminist organisation, which embraces both women's groups and individuals. The basic principle of the IAW is Equal Rights – Equal Responsibilities.' (Source: www.womenalliance.org; accessed 25 November 2009)
Founding Rationales:
At the founding conference in 1902, it was agreed that: 'it is desirable to form an International Woman Suffrage Committee for the purpose of acting as a central bureau for the collection, exchange, and dissemination of information concerning the methods of suffrage work and the general status of women in the various countries having representation on the committee.'
Source: 'Report of the International Cooperation Sub-committee' in 'Report. First International Woman Suffrage Conference held at Washington, USA, February 12, 13, 14, 15, 16, 17, 18, 1902, in connection with and by invitation of the National American Woman Suffrage Association' (New York: International Woman Suffrage Headquarters, 1902), p. 17.
Evolution of Membership: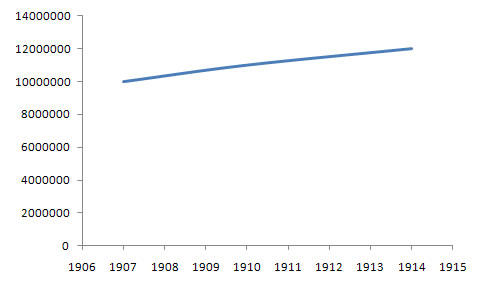 Sources: AVI; Whittick, 'Woman into Citizen'