World Fellowship of Buddhists (WFB)
Website: http://www.wfb-hq.org/
Category: Religion
Year of Foundation: 1950
Location of Foundation: Colombo, Sri Lanka
Location of Headquarters: Bangkok, Thailand
Brief Description: The World Fellowship of Buddhists describes itself as representing 'the common interests of Buddhists throughout the world numbering hundreds of millions.' (source: www.wfb-hq.org; accessed 21 April 2010).
Founding Rationales:
At the organization's inaugural conference in Colombo, Sri Lanka, in 1950, it was proposed: 'That this Conference is of opinion that all the different Buddhist countries of Asia should unite together into an economic, political and cultural federation to stand out as a bastion of peace in East Asia and to lead the world on the path of peace, brotherliness, and universal love as indicated by the Great Master; and it sends out an appeal to the different Buddhist countries to evolve a machinery on the model of the United Nations Organization for the aforesaid purpose.'
Source: World Fellowship of Buddhists, 'Report of the Inaugural Conference' (Colombo: Peramuna, 1950), 86, quoted at: http://www.globalbuddhism.org/2/freiberger011.html (accessed 21 April 2010).
Evolution of Membership: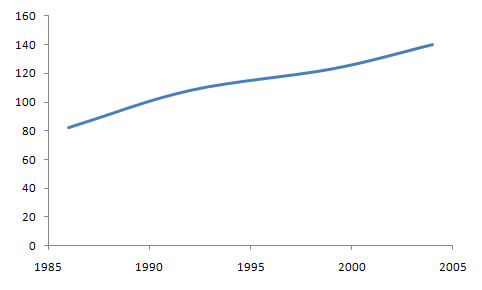 Source: EAIO