Views from Loughrigg Fell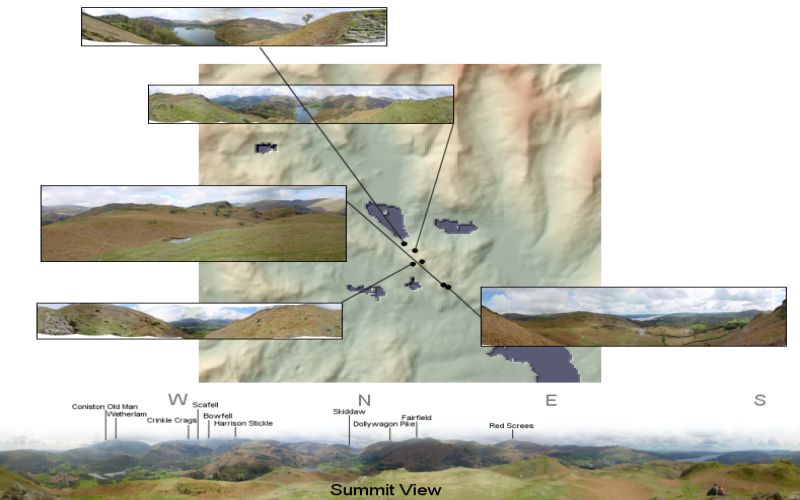 Part of a study into predicting footpath discovery on mountain ascents. Views from various ascents up to the summit of Loughrigg Fell in the English Lake District were assembled and compared. Viewshed analysis was completed in ArcGIS while 3d reconstruction and footpath slope measurements were generated in LandSerf. This work was carried out with Katherine Arrell and Peter Fisher.
Elevation data are from the 50m Panorama DEMs covering the English Lake District, Crown Copyright, Ordnance Survey, provided by the Edina Digimap/JISC service.