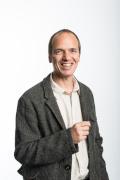 University staff profile page
My staff profile page
might be a better place to find up to date contact details and other key information about me.
Arrange a meeting
If you would like to arrange a meeting with me, please use
the City Outweb service
to send a meeting request.
Research interests
My research interests include: language-based security; information flow; semantics and models of computation; program
analysis; abstract interpretation; type systems; programming languages.
Selected publications
| | |
| --- | --- |
| [THS11] | Filippo Del Tedesco, Sebastian Hunt, and David Sands. A semantic hierarchy for erasure policies. In Sushil Jajodia and Chandan Mazumdar, editors, ICISS, volume 7093 of Lecture Notes in Computer Science, pages 352-369. Springer, 2011. [ bib | .pdf | Abstract ] |
| [HS11] | Sebastian Hunt and David Sands. From exponential to polynomial-time security typing via principal types. In Gilles Barthe, editor, ESOP, volume 6602 of Lecture Notes in Computer Science, pages 297-316. Springer, 2011. [ bib | .pdf | Abstract ] |
| [CH08] | David Clark and Sebastian Hunt. Non-interference for deterministic interactive programs. In Proc. 5th International Workshop on Formal Aspects in Security and Trust (FAST2008), Lecture Notes in Computer Science, Malaga, Spain, October 2008. Springer-Verlag. [ bib | .pdf | Abstract ] |
| [AHSS08] | Aslan Askarov, Sebastian Hunt, Andrei Sabelfeld, and David Sands. Termination-insensitive noninterference leaks more than just a bit. In Proc. 13th European Symposium on Research in Computer Security (ESORICS'08), volume 5283 of Lecture Notes in Computer Science, Malaga, Spain, October 2008. Springer-Verlag. [ bib | .pdf | Abstract ] |
| [HS08b] | Sebastian Hunt and David Sands. Just forget it: The semantics and enforcement of information erasure. Extended version of [HS08a] including proofs, April 2008. [ bib | .pdf ] |