Quick
links
---
A.I.F.R. form
AIFR old form

---
ENLA index
Current info
Local news
Pyramid
Chart

---
Ranking list

---
Archread

---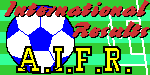 International Football
Lists of Results
The Archive of International Football Results holds results of Men's Senior Internationals since 1944. Needs a forms-capable browser.

This archive has an entry in the BBC Web Guide.
---
Ranking lists
Here's my own ranking list of men's senior teams on the international stage, calculated by a completely different method from the FIFA ranking list. I try to update it periodically.

Ron Kessler maintains excellent ranking lists for men's and women's teams.
Eugene Potemkin, Albyn Jones, Mark Ziaian and the World Elo Ratings are other sites where rankings can be found.

I have a collection of the historical FIFA rankings for 1993, 1994, 1995, 1996 and 1997, arranged by country.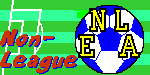 English Non-League Football

The English Non-League Archive has final league tables and results of cup matches, in some cases dating back to 1976.

The archive is accompanied by a page of links to current information providers, who regularly publish up-to-date information about most of the leagues in the Pyramid, and links to non-league club websites, arranged alphabetically or by league.

You may be interested in a diagram of the Pyramid or a chart of finishing positions since 1976.

For more extensive information about league finishing positions, see Chris Sendall's archive.
---
Archread
Archread is an experimental program which is intended to take a results grid and turn in into a list of results in chronological order with league tables.

Try it (I know some of the lists are not working yet) and let me know what you think.
---
About this document
Prepared and maintained by Russell Gerrard for the Rec.Sport.Soccer Statistics Foundation
Author: Russell Gerrard
Last updated: 28 Jul 1998

(C) Copyright Russell Gerrard and RSSSF 1998
You are free to copy this document in whole or part provided that proper acknowledgement is given to the author. All rights reserved.